Hull Olympic hopeful, boxer Harvey Lambert, has taken a big step closer to competing at the Paris games after signing a two-year contract with Team GB.
The 23-year-old, who has been training since the age of 6, signed the contract this month, placing him among the top contenders to secure a place in the 2024 Olympic team.
The new deal – a renewal of Harvey's original one-year term – comes as St Paul's Boxing Academy in Hull city centre completes a major, £1m renovation.
Harvey has trained at the club on North Church Side for more than 10 years under the expert guidance of head coach, Mike Bromby, whom he credits with much of his success.
The Elite ABA National Champion boxer described being awarded the contract as a 'massive compliment'.
He said: "I'm incredibly happy to have my place in Team GB secured for the next two years. It is a huge step closer to my ultimate goal of competing at the Olympics. But not only that, my boxing means so much to myself and other people, including my mum and dad who have supported me all the way.
"So, I'm really pleased for them too."
Harvey will now take part in a host of tournaments to earn his place at the Paris Olympics, starting with revered Bockskai Memorial Tournament in Debrecen, Hungary.
His aim is to qualify in a top position to ensure he is selected for the games.
"I need to win medals at every stage of these tournaments," he said.
"I want to make sure I go there as a serious contender. My big aim is to qualify in the highest position I can."
Despite having boxed at a number of different clubs in his career and now training in Sheffield, Harvey said he considered St Paul's to be his home, and head coach Mike Bromby his mentor.
He said the refurbishment, which has taken 10 months to complete, was what the club and Mike deserved.
It includes new male and female changing facilities and toilets, disabled facilities, new flooring, doors, windows and a host of other much-needed improvements.
Harvey said: "St Paul's is without doubt one of the top 10 boxing clubs in the UK, you've just got to look at the talent it has produced.
"So much of that is down to Mike. He's extremely clever, not just in terms of boxing, but in terms of helping in your career. It was Mike who got me to spar with people from Team GB to begin with, which helped me get noticed and selected.
"The gym looks amazing. It's always had the talent to produce champions. Now it has the top-class facilities to match. I can't wait to come back and train here when I get the chance."
Mike added that Harvey was an incredible talent who deserved Olympic success.
"It is amazing to think back over all the champions who started at St Paul's," he said.
"Harvey is right up there among the top boxers ever to train at the club and we wish him all the success in the world."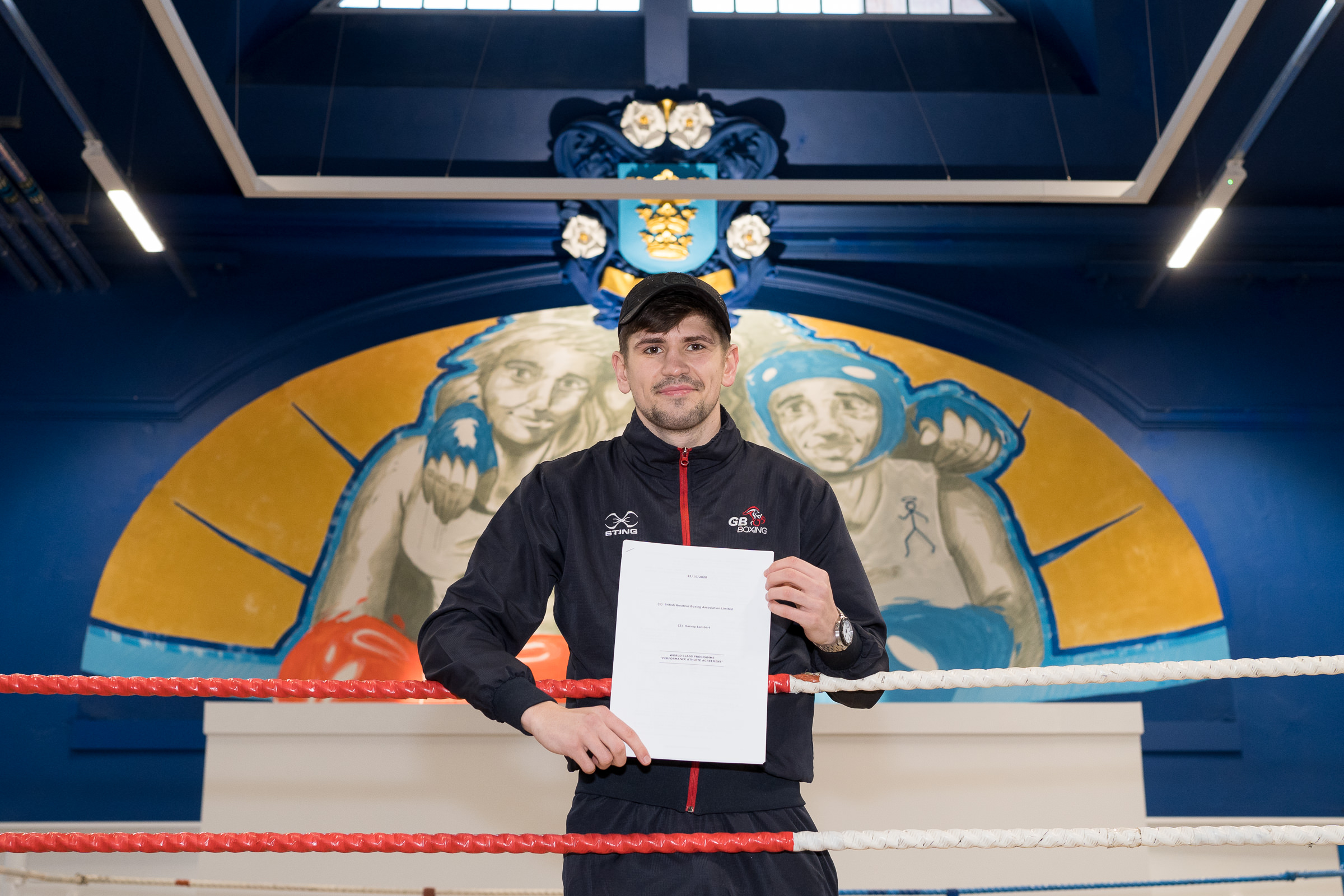 Harvey Lambert with his newly signed Team GB contract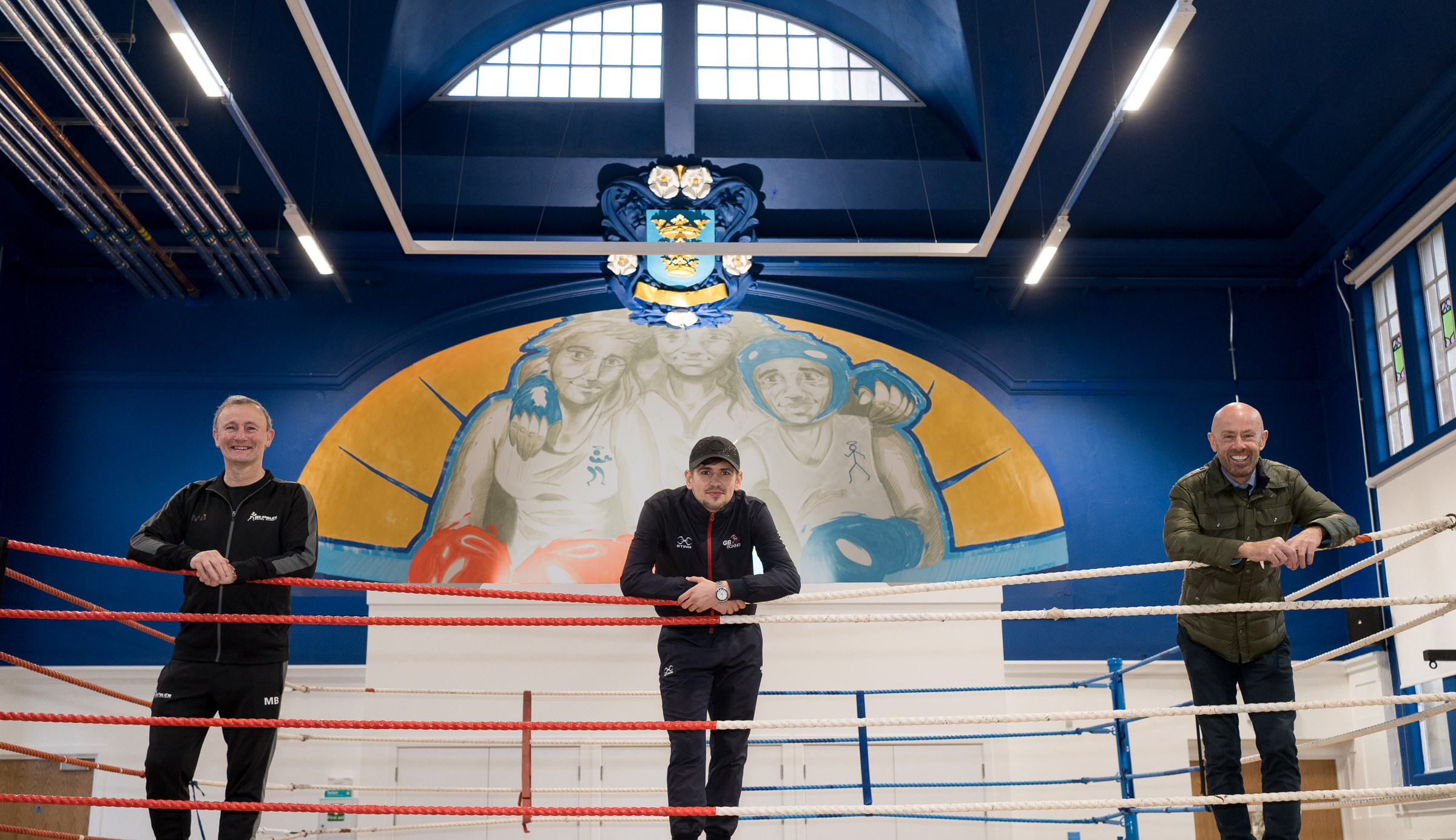 (L-R) St Paul's head coach, Mike Bromby; Hull Olympic hopeful Harvey Lambert, and; Andrew Horncastle MBE, Chair of the Trustees of St Paul's Boxing Academy, in the ring at the newly refurbished gym.