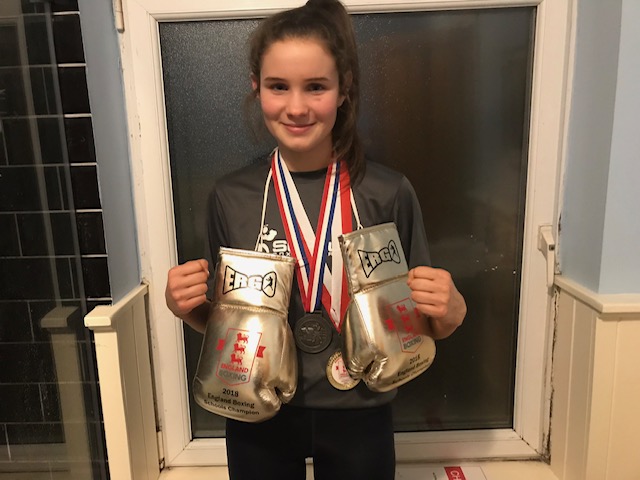 While many teenagers have spent lockdown glued to their phones or games consoles, 16-year-old Madi Gittins has been filling her time in more productive ways. Madi is St Paul's Boxing Academy's most successful female member and there was no way she was going to let the coronavirus pandemic get in the way of her ambitions.
"She's training for two hours a day," says mum, Marie. "I have to remind her to take a day off as she currently trains seven days a week. She's very conscious of being fit and looking after her health and she's very conscious of nutrition. It is definitely an all-consuming passion for her."
Madi – a national champion in 2018 and 2019 – took up boxing at the age of eight when her brother and cousins were regulars at St Paul's. After watching them train, she decided to lace up the leather gloves herself and give the sport a try.
Eight years down the line, Madi is one of just two who stuck the course, as all but one of her male counterparts dropped away to pursue other things. But that hard work and dedications has more than paid off, as she now represents her county and is hopeful for a place in Team GB.
Marie said St Paul's had given her daughter so much over the years that she's been training. "They're really good at bonding with the younger kids," she said. "That makes such a difference in terms of building their confidence. Madi was a shy girl and she used to get nervous before competing, but gradually, with help from the coaches, she has overcome that.
"It can be intimidating walking to the ring, especially in front of a boxing dinner crowd, but she's learnt to take it in her stride. She's not arrogant or loud, but she has a quiet confidence and a steely determination, which are qualities I'm really proud of."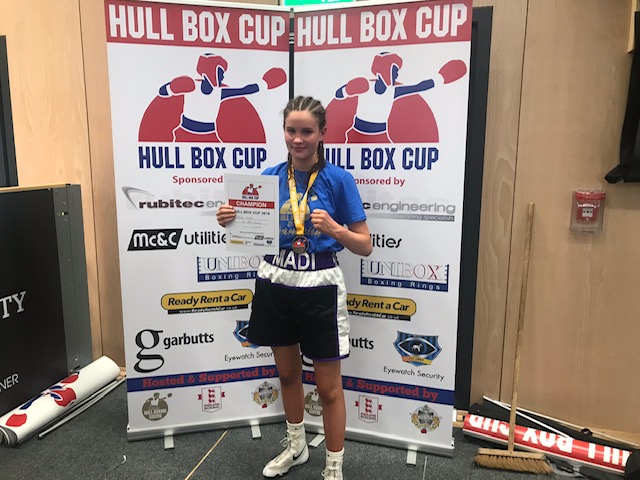 Madi's success has been built on a rare ability to learn from every circumstance, good or bad, and come back stronger. It's a quality forged by training four to five nights a week at St Paul's, along with some sage advice from head coach, Mike Bromby, who guides her in her career.
"She's got such resilience, which is unusual in someone her age. She enjoys the successes but always stays grounded, and she learns from the knocks," Marie said. "So much of that is because of Mike and the coaches and staff. She's built up such a bond with the gym that she would never go anywhere else. She's totally committed to St Paul's."
And while daughter Madi dreams of, and trains hard for, competitive success, she, in turn has inspired mum Marie to get involved. Marie now trains at St Paul's and is loving every minute.
"The coaches are fantastic," she says. "They're so approachable and easy to speak to, just really great blokes. And whereas I don't think I'll be getting in the ring any time soon, I get so much out of training. Madi and I are proof that whatever you want to get from training, St Paul's can provide it. From getting a bit fitter to becoming an Olympic champion, they have the skills, the dedication, the time and the desire to help you achieve whatever you want.
"It's a truly inspirational place."