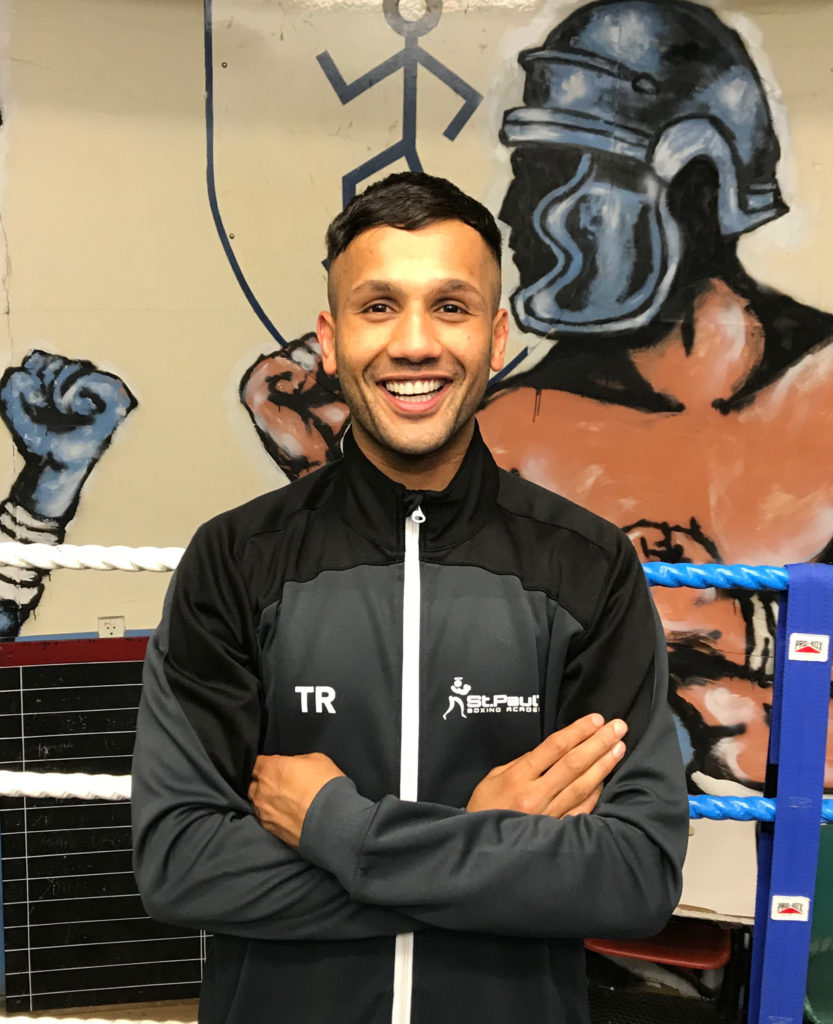 St Paul's Boxing Academy has a long and successful track record of working with young people who have seen their share of trouble.
Whether that's due to an underprivileged background, or because they've fallen in with the wrong crowd, the boxing club is uniquely positioned to engage troubled youngsters, give them direction and focus, and ultimatley help them turn their lives around.
Ruhal Hussain is someone who knows first hand the difference the club can make to people's lives.
Today, Ruhal is a valued member of St Paul's who coaches some of our younger boxers and has represented the gym in touraments across Europe. In 2019, Ruhal narrowly lost out on winning the Yorkshire Belt, proving how far he has come as a boxer and as a person since joining the gym. But despite a good upbringing and strong family to support him, Ruhal's life wasn't always as settled and successful as it is now.
He had started training for the first time under head coach Mike Bromby at 14, but soon dropped out, preferring instead to hang around the streets fighting and causing trouble. This, along with falling in with people who would lead him further down the wrong path, eventually led to Ruhal facing a prison sentence shortly after the birth of his son.
It was at this point, Ruhal knew it was time to change. "My nephews had been training at St Paul's and when I came out of prison, they convinced me to go back," he said.
"I didn't want to, I didn't think it was for me, but I went back to support them and ended up training and boxing competitvely. It was a turning point for me. I stopped drinking and smoking, lost weight and got fit again. Being back in training gave me structure. I needed structure, that is what I was lacking before."
Ruhal said that Mike and the rest of the St Paul's family never judged him for his behaviour, but instead held out the hand of friendship and welcomed him back. In fact, it was Mike who came to his aid when he faced one of his biggest challenges after coming out of prison. Ruhal said: "I had a job but things went wrong when they found out I hadn't told them about my criminal record. They suspended me.
"But Mike went to talk to them. He told them I was a reformed character and had sorted my life out, so they kept me on. I was so grateful to him for doing that. He is always there for me, as are the other members of the gym. There's so much support when you need it."
Ruhal now lives a busy life that combines looking after his son, working full time and studying for his level one coaching qualifications. In fact, guiding young people at St Paul's has had a particularly transformative effect on him because it made him reflect on his own past.
"I would never want the kids to choose the route I did," he admits. "I didn't want them to ever see me in trouble because I understand the effect it would have. By behaving in that way – by ensuring they never see you get into trouble – you end up becoming that person. You become the person you're trying to be, the person you want to be. That has had a profound effect on me as an adult."
Ruhal continues to train at St Paul's, as do his nephews who he credits with persuading him to go back. The connection with the club has brought the family closer as they train together, and his nephews help train their brother, who has severe autism. Ruhal now considers himself a role model to them, helping to give the same guidance he got from Mike and the team.
"Going back to St Paul's has been the greatest experience of my life," he says. "It's helped me find the right direction. I'm happier, healthier and able to help people in a way I never have before. That's what the club has given me."