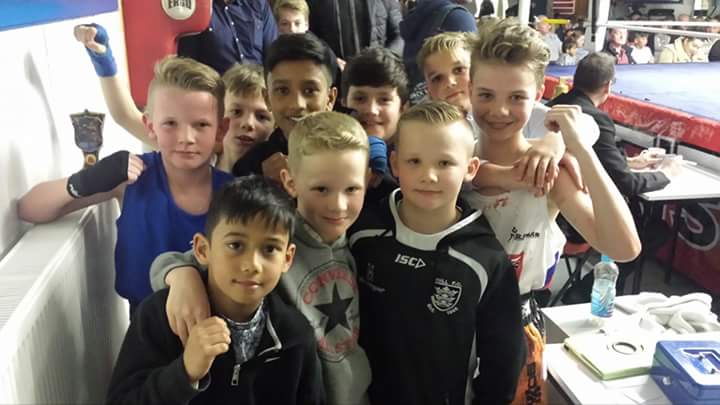 Well Super Saturday did not disappoint. Hosted at the St. Paul's Boxing Academy, spectators were treat to an action packed event!
The Elite Senior Championships was highlighted with class Yorkshire performances.
St. Paul's Boxing Academy evening extravaganza again proved a great success
Skills performances from Alfie Gittings, Shane Smith, Luke Dixon, Benjamin Singleton and Cory Palmer started the show off in style.
Schoolboy stars Harvey Kemp, Alfie Bolton and Ashley Stuart Winstanley thrilled the crowd with winning displays.
Junior supremo's Kerem Aykut, Josh Scott, Dylan Rymer & Jayden Gibbon again produced victorious punch quality victories.
Natasha Taylor & Laurissa Abdull showed their many fans excitement, skills and powerful eye catching winning ways proving great ambassadors for female boxing.
Ruhal Husain & Brad Griffin brought the curtain down in fine style.
Pure class!
Super Saturday highlighted our great sports important role of providing not only sporting prowess, but important life skills! 
Respect, discipline & lifelong friendships!
Teamwork rules the world!
We appreciate the efforts of the England boxing officials, and support from all the visiting boxing clubs trainers and boxers who made the event such a success along with the dedicated fans for their support!
Massive respect and thanks goes to our Super coaching team Paul Kershaw, Jimmy Stevenson, Darren Christie, Kevin Docwra, Paul Mays, John Scott, Wayne Kemp, Tony Riding, and Anthony Prest, all of whom dedicate hours of their personal time to help train our boxers.
Special thanks to Kerry Bromby, Ann Carter, Becky Kemp, Angie Littlewood, Danielle Mays, Maggie Coates, Carol Ann Clixby and our entire support/canteen/bar staff who work behind the scenes.
Emma Robinson your food as always was amazing.
Barrie May having you on board is a godsend!
Such a great team of people who dedicate their precious time and experience to provide a better lifestyle for our community and boxing members.
For more photos from the event, visit our Gallery.