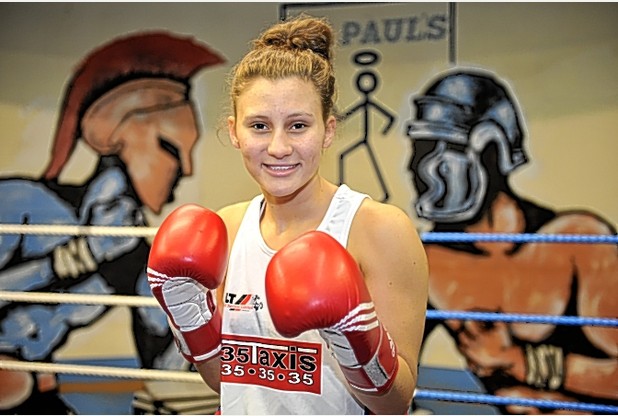 Victory!
Laurissa, aged 17, won another national title for St Paul's Boxing Academy when she beat Jessica Elliot in a recent match in Croydon to become National Youth Champion.
Laurissa Abdull won her second national boxing title after a short but brutal bout in Croydon.
It took Abdull  just 40 seconds to defeat Jess Leillott from Billericay in their under-69 kilos contest to add another chapter to St Paul's growing list of success in the ring.
After just 40 seconds, Jess' corner threw the towel in.
Laurissa was too strong, fast and accurate for her opponent.
Between Laurissa, India Wilkinson and Millie O'Neill, they have appeared in six national finals and won five titles. It's great for the city, not just for the gym.