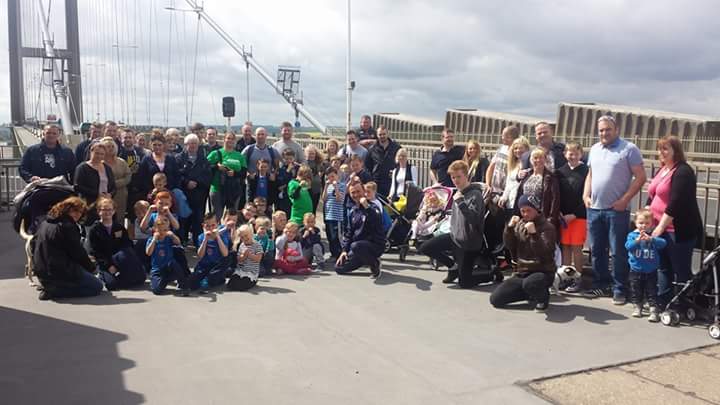 Humber Bridge Sponsored Walk
Saturday 21st June saw the families of St. Paul's Boxing Academy carry out a sponsored walk across the iconic Humber Bridge. Meeting in the car park at 11am the army of parents, children, coaches and supporters met to raise money not only to buy equipment for the Academy but also to raise funds and awareness for Dove House Hospice. Even the weather was on our side as the sun shone all the way.
The organiser and parent Sharron Earnshaw is urging everyone to top up their sponsorship forms as she aims to raise over £1000 of which 10% will go directly to Dove Hose Hospice and the rest going to buy equipment for the kids and Gym.
Head Coach Mike Bromby said "This is St. Paul's at its best, working as a family not only for the benefit of the Academy but for the community. I can't thank Sharron enough for her hard work and dedication in organising this event. It's also such a pleasure to see the kids enjoying the day and supporting one another. It's been a truly great day".
Afterwards everyone popped to Home farm to  let the kids have a run about & the adults enjoyed a well-earned drink in the sun to recover.