Wednesday 30th November saw St. Paul's Boxing Academy young guns leave the frost behind in the UK to go and train in the sun. The team, led by Head Coach Mike Bromby flew out to Alicante Airport and on to Benidorm for five days of winter training at the Vista Gym. The aim of the trip was to gain life experiences and to engage in some concentrated training in gorgeous surroundings.
Mike was accompanied by coaches, Jimmy Stephenson, Kevin Docwra, Paul Mays and Emma Robinson along with some helpful parents.
It was an early start for the intrepid travellers as they all prepared for the five days ahead.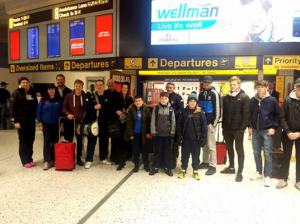 It didn't get off to the brightest of starts as the heavens opened up on their arrival prompting Mike to Exclaim "I thought it only rained on the Plains in Spain!"
But then it was down to the serious business as the young guns enjoyed not only the facilities of the Vesta Gym but also the stunning views.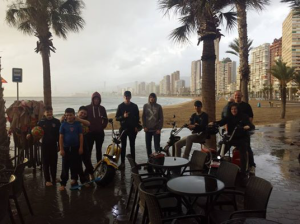 Shadow boxing with a view that just can't be beaten.
A spot of sparring during a session coached by Jimmy Stephenson.
Come on now get those half sits right. Good for the core.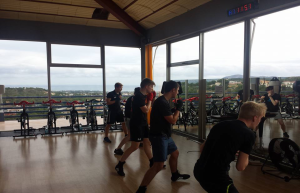 Finally it wasn't all hard work as the young guns enjoyed time off playing volley ball on the beach cycling along the sea front and swimming in the indoor pool with a bit of crazy golf thrown in for good measure.
On their return to the St.Paul's Gym everyone said that the trip had been a great experience and wanted to thank the coaches and the club for providing support and opportunity to go to Spain.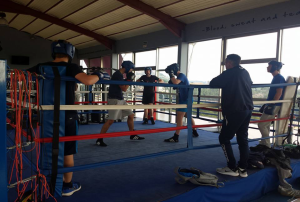 Mike said, "It's these kinds of experiences that will help to shape these young boxers of the future and provide them with good memories that they can treasure".