St Paul's Boxing Academy – our future
Largest boxing club outside of London
400+ members and counting
1st UK club to be awarded Sports England Club Mark
St Paul's Boxing Academy is currently undergoing the greatest transformation in its 70-year history.
For more than seven decades, we have created champions inside and outside the ring; the past 43 of those have been from our gym on North Church Side, Hull city centre.
We have opened night after night to provide a place to train for everyone from those with aspirations to turn professional to those desperately wanting to build confidence and self-esteem.
As we draw from some of the poorest areas of one of the UK's poorest cities, for some members we provide vital sanctuary and stability – real lifelines and a few cherished hours away from difficult, sometimes chaotic, lives.
At St Paul's Boxing Academy, a word that so often comes up is family. We are one big family, where everyone is welcomed and treated equally.
The gym is decaying
But as our club and our members have grown stronger over the years, the building around them has decayed. The years of constant use mean it has grown old and tired and is no longer fit for purpose.
The roof in the main hall is leaking and the false ceiling is falling in. The flooring is old and dangerously slippery when wet.
Our lighting system needs modernising and our heating system breaks down more often than it provides heat. The windows allow more wind in than they keep out.
Our members tell us that our lack of modern facilities does put them off. Without the funds to be able to invest, we have been unable to install dedicated female changing rooms despite 25 per cent of our members being female. The female toilets are poor, too. We know this factor influences how often they come to the club.
The male changing rooms and toilets are also no longer fit for purpose.
The future is coming
But as we have done our best to support the community in Hull for 72 years, we are delighted to say the community has now come together to support us.
Work has already got underway on repairing the building, with our landlord Hull City Council funding a complete refurbishment of the leaking roof and the installation of a disabled lift, enabling us to broaden the diversity of individuals we can support.
This is a fantastic start and we are extremely grateful to them, but there is still a huge amount of work to do. The club still desperately requires:
Modern male and female changing and toilet facilities, including disabled facilities and changing facilities for visiting teams
New flooring throughout
New windows and doors
New kitchen facilities
A complete, new heating and ventilation system
A complete, new security system
New lighting throughout
WiFi and other data installations
General refurbishment and damp proofing work
Complete internal and external redecoration
New, state-of-the-art gym and boxing equipment.
The cost of this work is around £500,000 and so far, we have raised a total of £376,000.
This is thanks to the incredible generosity of a number of local companies, organisations and individuals including the Horncastle Group PLC, the W. A. Horncastle Charitable Settlement, the Tribune Trust, the Matthew Good Foundation, Garness Jones, Alan Wood & Partners, the Rotary Club of Howden, Hull and East Riding Charitable Trust, and others, as well as three boxing dinners organised by the club. All being well, we are planning another boxing dinner in October.
It also includes £105,000 from Sport England.
We are indebted to Hull City Council as well for their generous long term support for St Paul's – including a recent grant from the Leader's fund.
But it means we still have a total of £124,000 to raise to ensure the project can be completed by the target date of September 2020.
This is why we are appealing for support from businesses, individuals and organisations.
St Paul's Boxing Academy is the biggest boxing club outside of London and has produced some great champions in the ring. But our role goes far beyond that. We help to give people of all ages direction, confidence, focus, and health.
It is essential that this vital work carries on for the next 70 years and beyond, and we would love you to join us on that journey.
To find out about how you can donate to St Paul's Boxing Academy, or for commercial sponsorship opportunities, please get in touch.
Rebuilding the home of champions
If require any further information on any of our events or would like an update, please fill out the contact form below.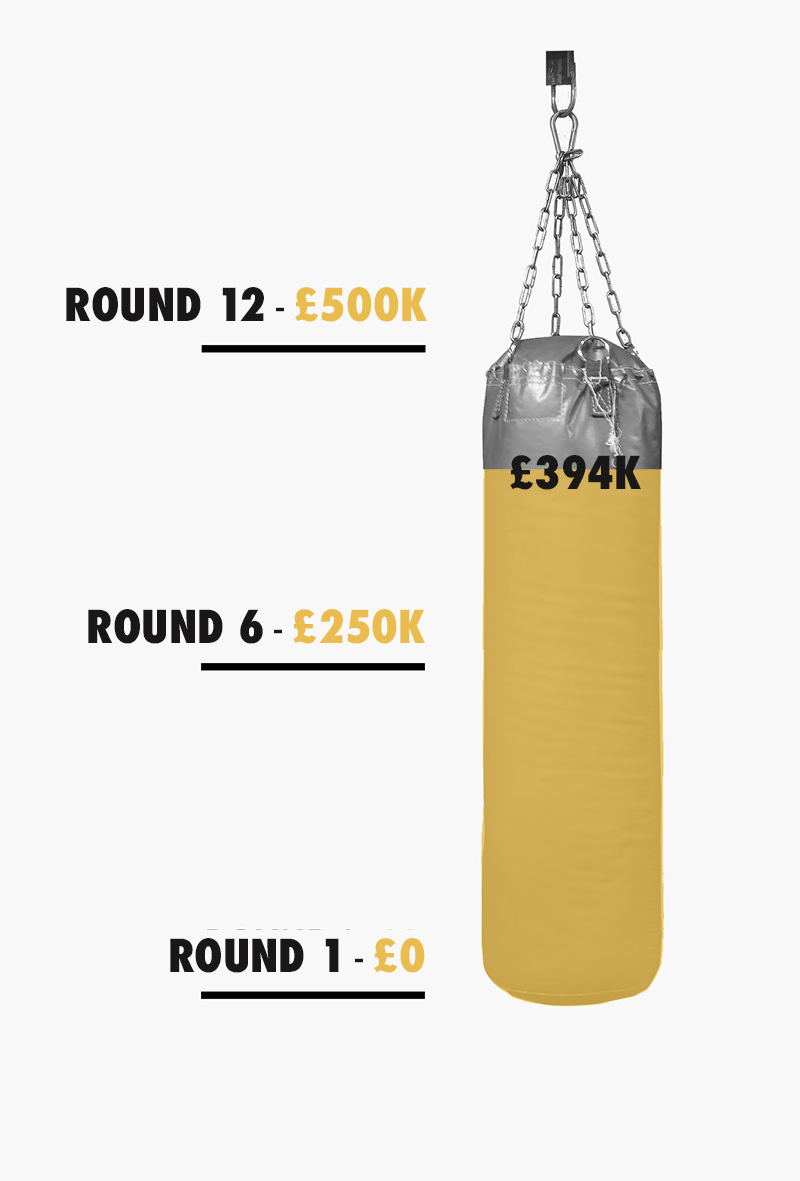 Help us achieve our target of £500,000 to refurbish and modernise St. Paul's Academy.
St.Paul's Bank Details:
Account Name: St.Paul's Boxing Academy
Sort Code: 20-45-45
Account No: 80147044